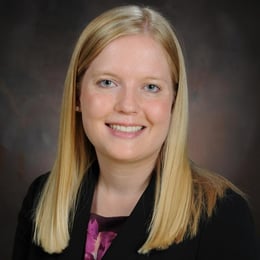 Former Jackson Walker associate Amanda Dworak is the Senior Vice President and Regional Counsel at Brookfield Properties. Below is a Q&A featuring the JW alumna:
Where do you work and what is the nature of your responsibilities?
I work at Brookfield Properties, in the U.S. Office Division as Senior Vice President and Regional Counsel. I oversee legal matters for the Texas and Mountain Regions of Brookfield Properties U.S. Office Division, which includes negotiating leases, loan documents and all types of contracts, advising on property management matters and managing litigation caseloads for a combined portfolio of over 15 million square feet of office space.
What do you appreciate the most about the time you spent at JW?
I think the people at JW really are what makes JW stand apart from its peers. While I went inhouse more than 5 years ago, I have still stayed close with numerous JW attorneys and am lucky to consider several among my closest friends. Additionally, I appreciate that JW changed the trajectory of my career. Before joining JW as a summer associate in 2011, I had no knowledge of or experience in real estate. I was fortunate to receive a full time offer after my internship in the Houston real estate group where so many partners took me under their wings and helped shape me into the attorney I am today. When drafting leases, I can still hear Michael, Brian and April guiding me in my head. When drafting emails, I can still hear Kurt guiding me in my head.
Do you have a favorite JW memory you would like to share?
The staff appreciation Halloween party each year was always such fun. It was a fun opportunity to recognize all the hard work of the LAAs and staff, and the decorations and costumes were always amazing.
Where do you see your career heading?
I hope to continue to grow and develop at Brookfield Properties for many years to come. The commercial real estate industry is such a dynamic and evolving industry that there is always something new to learn.