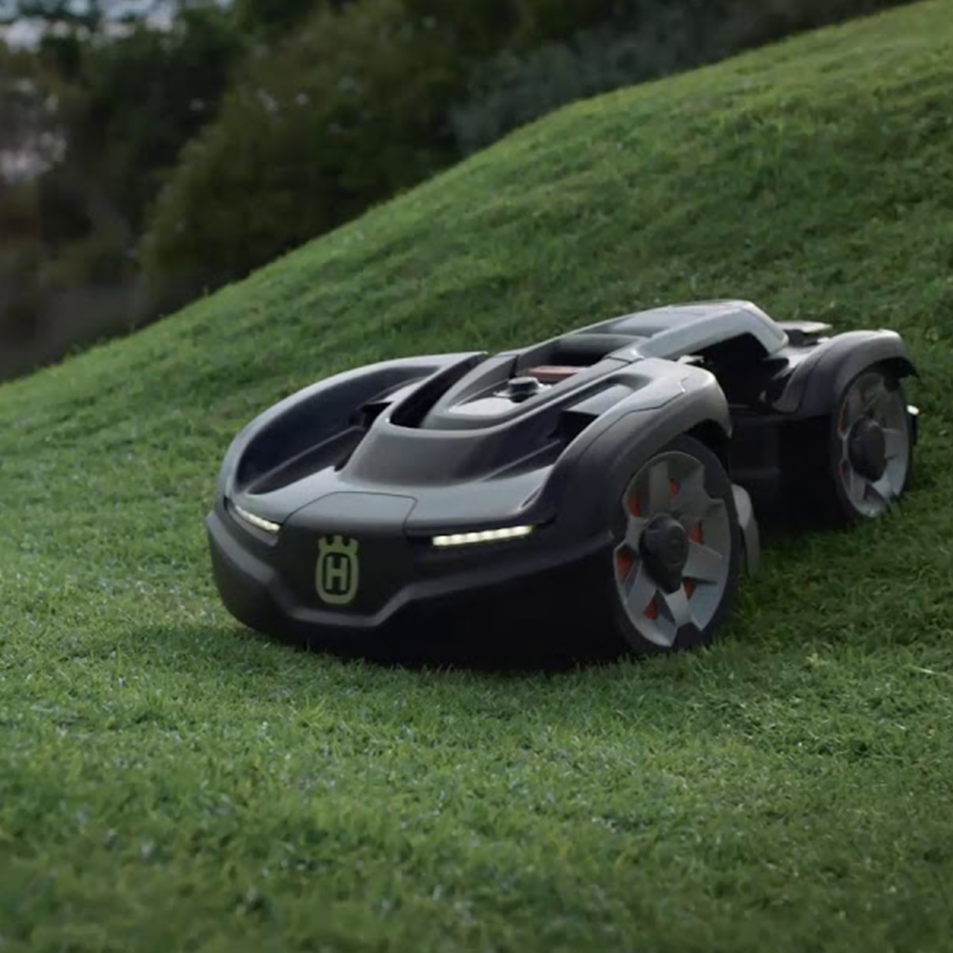 Following its acquisition of North Carolina-based Mowbot, Robin Autopilot, a leader in robotic mowing technology and the robotics as a service (RaaS) platform, will consolidate its corporate headquarters and relocate to McKinney, Texas.
Robin's new headquarters initially will occupy 10,000 square feet at 7850 Collin McKinney Pkwy, with options for expansion. Robin will transfer 17 positions from Irving and anticipates the creation of 58 new jobs over the next three years. The move was made possible by a grant from the McKinney Economic Development Corporation's (MEDC) Innovation Fund, marking its largest relocation to date.
In a news release, Logan Fahey, Chief Executive Officer of Robin Autopilot Holdings, LLC, said, "As we continue our rapid expansion and strengthen our leadership position in robotic solutions for the lawn care industry, we are excited to be moving our headquarters to McKinney, where we will have ample room to grow. We thank the MEDC board and everyone else who helped make this relocation possible, and we look forward to becoming a proud member of the McKinney community."
Jackson Walker attorney Luke Franz, who, along with Myron D. Dornic, assisted Robin in the search and negotiation, said, "We are proud to have assisted Robin Autopilot in finding a new home that would keep the company in the Dallas-Fort Worth area and help grow McKinney as a technology hub. The search for its new headquarters spanned many North Texas cities before Robin settled on McKinney, and a major reason for that decision was because of the MEDC."
"We are proud to have assisted Robin Autopilot in finding a new home that would keep the company in the Dallas-Fort Worth area and help grow McKinney as a technology hub."
In the past 15 months, MEDC's Innovation Fund has helped relocate 18 innovation-focused companies to McKinney, including startups Alanna.ai, MyTelemedicine, and ContraForce.
For more information about the transaction, read the following articles:
Meet Our Team
Luke Franz is a Dallas land use attorney focused on the representation of land owners, real estate developers, and nonprofits in a variety of land use and real estate development issues, including zoning changes, and planned development districts, and economic development incentives. Luke also helps clients navigate compliance with development regulations, permitting issues, land use due diligence, annexation, vested rights, comprehensive planning, and affordable housing.
Dallas attorney Myron D. Dornic is an economic development and land use attorney representing developers, property owners, municipalities, and associations with respect to development incentives and development regulations from and by local governments. Myron has worked extensively on regulatory approvals and incentives for corporate facilities and for the redevelopment of mixed-use, urban neighborhoods.
Meet JW
Since Jackson Walker's founding in 1887, our attorneys have represented some of the most influential companies and business leaders in the world. Today, we remain firmly rooted in Texas while serving clients around the globe. With more than 400 attorneys across seven offices, we are the fourth-largest law firm in the state and have been recognized by Law360 as a "Texas Powerhouse" and an "elite law firm" that regularly provides counsel to industry-leading clients on highly complex transactions ranging from millions to billions. To explore the Firm's experience assisting clients with buying, selling, developing, and operating properties, visit the Real Estate practice page.