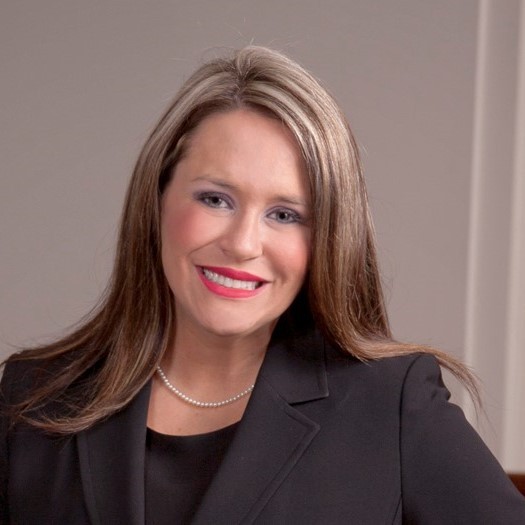 Former Jackson Walker partner Danielle Needham is the current Deputy General Counsel of Global Labor & Employment at Bell Textron. Below is a Q&A featuring the JW alumna:
Where do you work and what is the nature of your responsibilities?
I am currently the Deputy General Counsel of Global Labor & Employment for Bell – an 80+ year global producer of military and commercial, vertical-lift aircraft and a pioneer redefining the future of flight. In my role, I serve as a senior member of both the Legal and Human Resources Leadership Teams with oversight of labor and employment issues and HR Compliance matters in the US and across the globe. I am also the Co-Chair of the Diversity, Inclusion & Belonging Council at Bell and interim leader for the Employee Experience Team. I lovingly refer to myself as the "people lawyer" here at Bell. My purpose is meaningfully contributing to a workplace and overall society where all individuals are seen, heard, supported and valued for who they are and for their contributions. Designing and manufacturing cool things is core to who we are at Bell but it's our culture and people that truly set us apart.
Prior to joining Bell in 2016, I was a Partner at Jackson Walker, LLP in the Fort Worth Office. While at JW, I represented companies and employers in a wide variety of state and federal litigation, appellate and labor and employment law matters. I began my legal career in 2003 as a judicial law clerk for Justice Sue Walker at the Court of Appeals for the Second District of Texas.
What do you appreciate the most about the time you spent at JW?
THE PEOPLE! JW has incredible attorneys and highly-skilled support professionals who hustle and pursue excellence each and every day for JW clients, all without taking themselves too seriously. I have the most amazing friends and mentors from my years at the firm and am so grateful to be associated with JW.
Do you have a favorite JW memory you would like to share?
Firm retreats were a highlight for me – bonding with my Fort Worth teammates, meeting interesting people from other locations and just having a ball together. I still picture one of my personal heroes, Susan Halsey, "holding court" at the retreats, relentlessly poking fun at Jay Rutherford and staying up late with the associates just to prove she could outlast us all.
Where do you see your career heading?
I truly love the work that I currently do and am blessed to have the experiences JW afforded me in litigation, labor and employment, compliance, and transactional work. In the future, I would love to lead a diverse and complex organization in an executive leader capacity focusing on law and people. My well-rounded skillset, "never-give up" mindset, and passion for helping others thrive would hopefully set me up for success in this type of role. I believe the greatest legacy I can leave is through the exceptional individuals I develop, mentor and support to be the best that they can be.