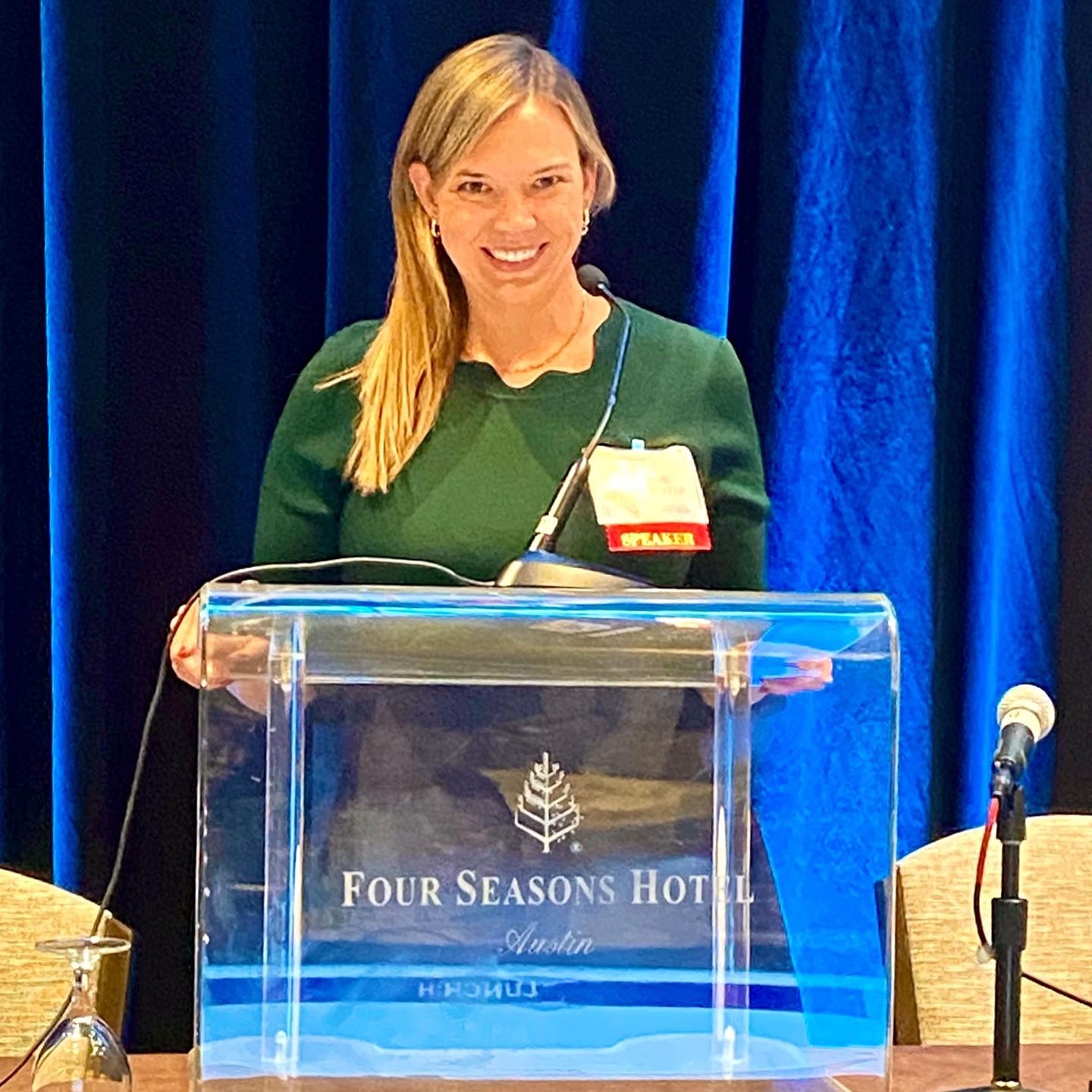 During the 33rd Annual Texas Environmental Superconference, Jackson Walker attorney Kate Goodrich joined Elizabeth Fazio Hale of Gulf Coast Authority for a legislative update on recent legislation related to the electric market, energy, and environmental laws.
Presented by the Environmental & Natural Resources Law Section of the State Bar of Texas, the Superconference featured discussions on air quality, emerging contaminants, the Council on Environmental Quality and the National Environmental Policy Act, environmental justice, and environmental, social, and governance (ESG) ethics.
Jackson Walker proudly served as a sponsor for the event, and Austin partners Michael J. Nasi and Benjamin R. Rhem served on the 2021 planning committee.
Meet Kate
Kate Goodrich is a governmental affairs consultant and a licensed attorney in the Austin office of Jackson Walker. She started her career as a federally registered lobbyist in Washington, D.C., and grew to become a senior advisor to legislators at the Texas Capitol. She has worked directly with U.S. Senate and House of Representatives staff, the Texas Senate Health and Human Services Committee, the Senate Finance Committee, and the Senate Natural Resources and Economic Development Committee. Her background in state and federal government gives her an in-depth and practical knowledge of the legislative and appropriations processes.
Texas Legislative Updates: