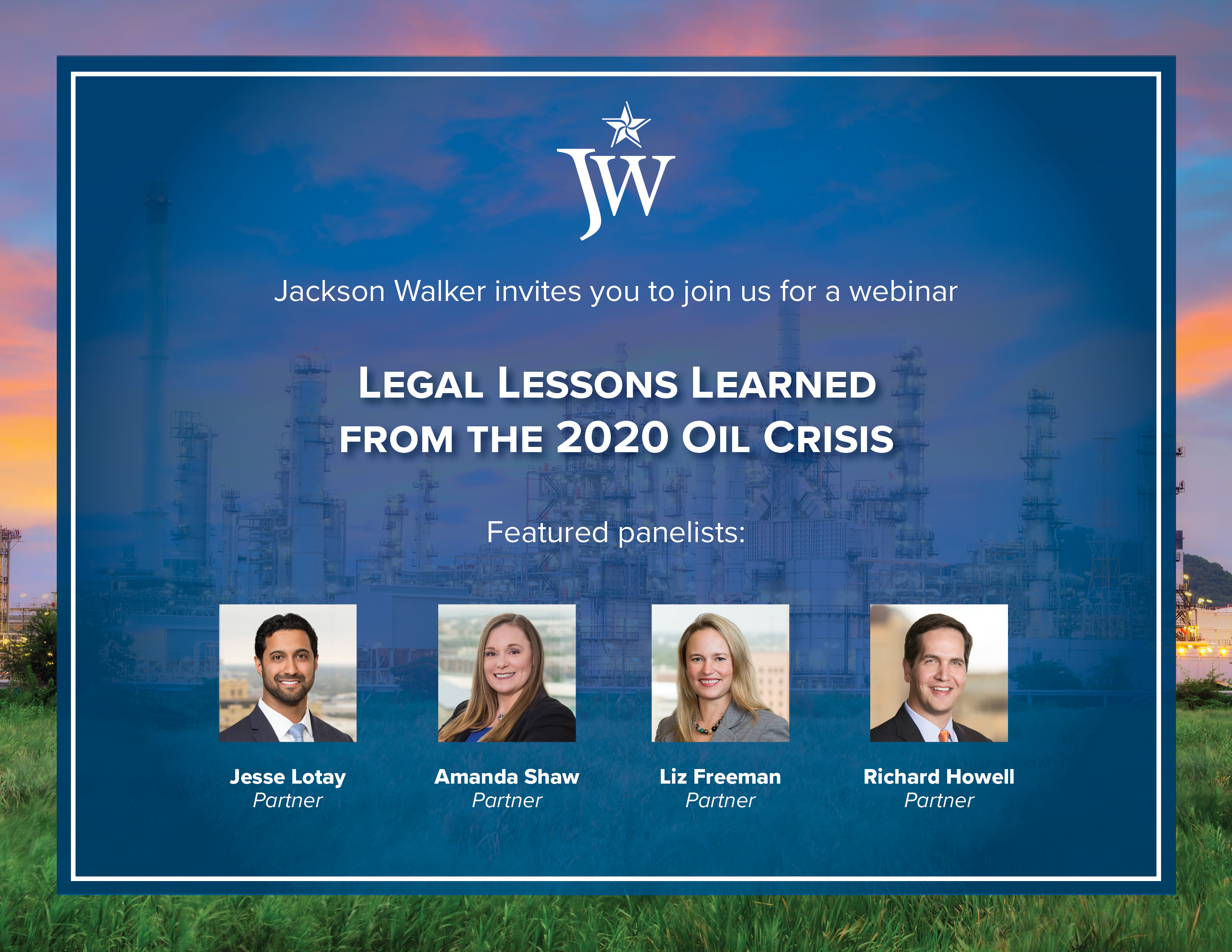 The past two months have repeatedly demonstrated the interplay between critical commercial and legal issues. During this webinar, Jackson Walker attorneys focus on the practical impacts of the most significant oil and gas trends and how commercial decision-makers should use these lessons to mitigate risks and structure their business transactions and operations going forward. The speakers will address:
Current Events in Energy Finance
Hedging: Achieving Price Stability in an Unstable Market
Forward Contract Status: Safe Harbor Issues and Considerations
Bankruptcy Roadmap: Post-Petition Assumption and Rejection of Contracts
Covenants Running with the Land
Current Events in Energy Litigation and the Texas Railroad Commission
View the webinar »
Download the slide deck »
Related Resources:
Please note: This article and any resources presented on the JW Coronavirus Insights & Resources site are for informational purposes only, do not constitute legal or medical advice, and are not a substitute for legal advice from qualified counsel. The laws of other states and nations may be entirely different from what is described. Your use of these materials does not create an attorney-client relationship between you and Jackson Walker. The facts and results of each case will vary, and no particular result can be guaranteed.