The Diversity & Flexibility Alliance has recognized Jackson Walker among the top 30 law firms "Tipping the Scales" toward gender parity in promoting women to partnership.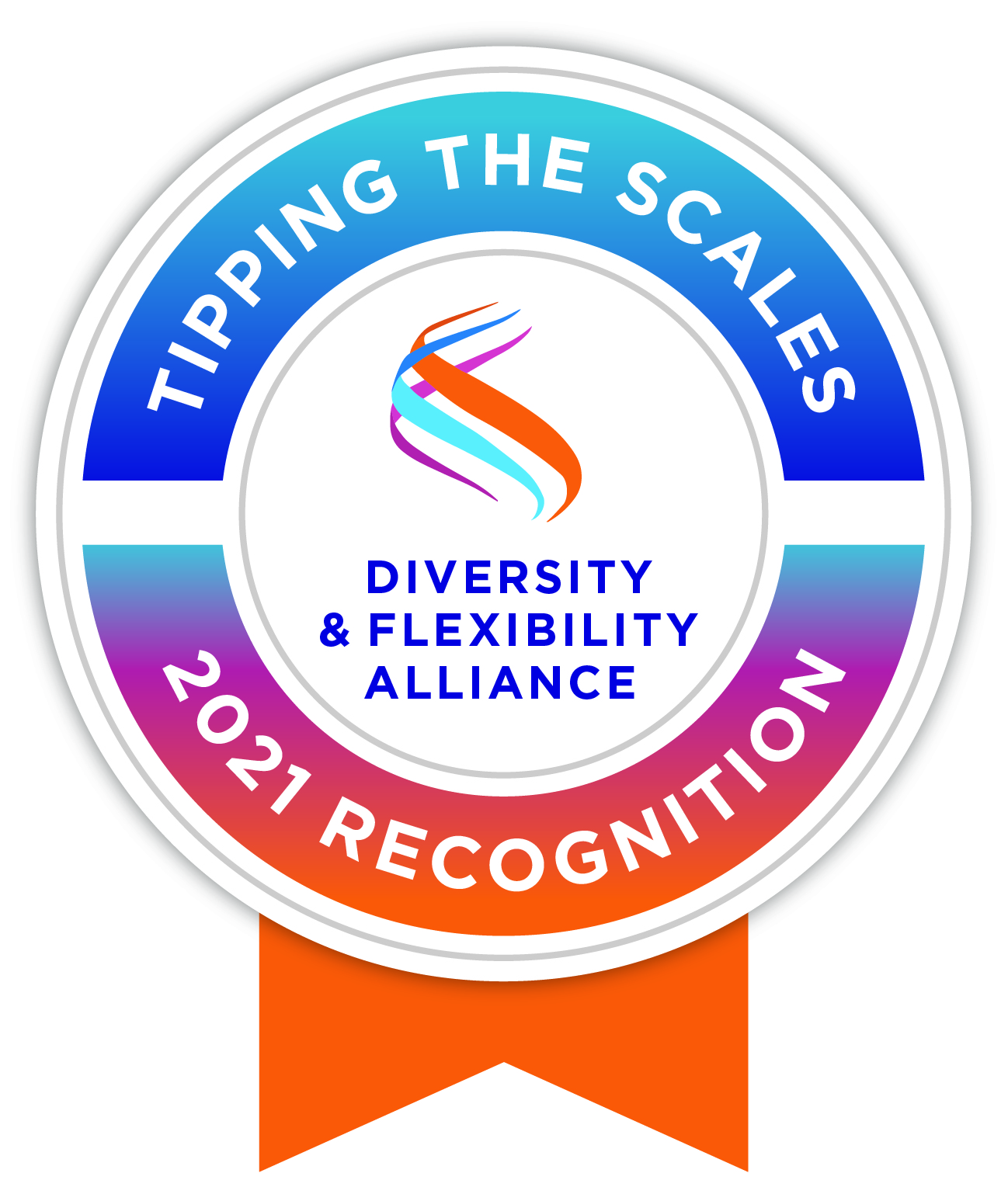 The "Tipping the Scales" firms were recognized for having 50% or more women among their 2021 new partner class, as reported in the Diversity & Flexibility Alliance's New Partner Report.
In an announcement about the "Tipping the Scales" recognition, Manar Morales, President and CEO of the Diversity & Flexibility Alliance, said: "In a year when record numbers of women have been forced to leave the workforce, gender parity at leadership levels has never been more important. We are optimistic about this small increase in women in partnership classes in large U.S. law firms and we encourage all organizations to recommit their efforts to recruiting, retaining and advancing women."
This recognition as a "Tipping the Scales" firm follows an announcement earlier this year regarding the Firm's participation in the Mansfield Rule 5.0 Certification process, which requires participating firms to track candidate pools in a disaggregated manner; submit to Chambers USA nominations for at least 30% underrepresented attorneys to increase external visibility; and consider 30% underrepresented individuals when hiring and promoting C-level or other senior-level professional staff roles.
As Jackson Walker focuses on diversifying leadership, hiring attorneys who come from underrepresented communities, and increasing their visibility among clients and the overall legal community, visit the Diversity & Inclusion page for updates on the Firm's progress.
Meet JW
Founded in 1887, Jackson Walker continues to advance the world of business by helping companies of all sizes navigate today's increasingly complex, interconnected legal landscape. With more than 400 attorneys across seven Texas-based offices, the Firm represents Fortune 500 companies, multinational corporations, major financial institutions, insurance companies, and a wide range of public companies and private businesses around the globe. The Firm is ranked nationally in 25 practice areas in the U.S. News "Best Law Firms" rankings, has 14 Chambers-ranked practices, and has been recognized as a BTI Client Service A-Team since 2014.