Nearly 4,000 Americans have been sentenced to die in prison for federal drug offenses, with no possibility of parole. Eighty percent of them are people of color. Working alongside Brittany Barnett and the Buried Alive Project, which helps free people in prison sentenced to life without parole for nonviolent drug offenses, a Jackson Walker team led by Edwin Buffmire sought a reduction in the life sentence of Ray Charles Fields, who received a mandatory life sentence in 1994 for nonviolent drug-related crimes.
After more than a quarter-century in prison, Mr. Fields is now home, free, working alongside family at a local restaurant, and spending time with grandchildren he'd never met.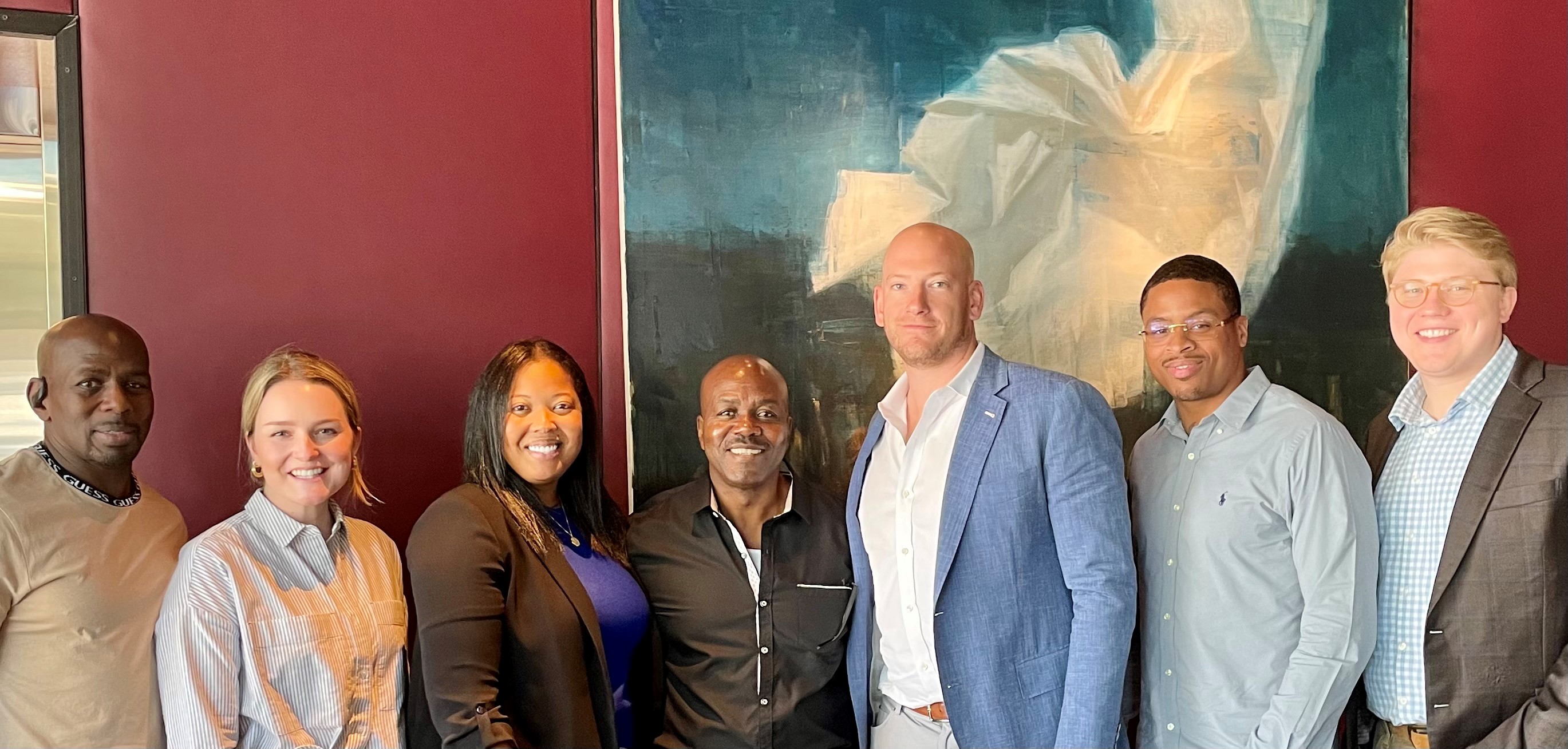 Pictured above from the left are Tim Fields (Ray Charles' younger brother), Hannah Walsh, Brittany, Ray Charles, Edwin, Chris Young (another individual released from a life sentence), and Matt Johnson.
The team sought to reduce Mr. Fields' sentence based on three primary factors:
First, the original mandatory life sentence was unusually severe and exceptionally long considering Mr. Fields was imprisoned for non-violent drug offenses;
Second, sentencing developments during the past 15 years changed the nature of the guidelines from mandatory to advisory, and courts are now required to balance sentencing factors before imposing such severe sentences; and
Third, Mr. Fields' impeccable conduct and remarkable rehabilitation efforts, including earning his GED and maintaining steady employment throughout his 30+ years of incarceration, supported a reduction in his sentence.
In an order issued on November 3, 2021, Judge Ed Kinkeade of the U.S. District Court for the Northern District of Texas – Dallas Division granted Jackson Walker's motion and ordered the remainder of Mr. Fields' terms of imprisonment be modified to time served. He was released at 62 after spending more than half of his life in a prison cell.
The win marks another example of Jackson Walker securing results for its clients, from the Fortune 100 and its executive suites to those less fortunate in our communities. Thousands of compassionate release motions are brought in federal courts throughout the country, but more than 80% are denied, 95% are denied in the Northern District of Texas, and only a small fraction of those ever reduce life sentences.
The Jackson Walker team was led by Dallas partner Edwin Buffmire, Chair of the Pro Bono Committee, and included Dallas associates Hannah Walsh and Matt Johnson.
To learn more about the Firm's efforts to help ensure equal access to justice, visit our Pro Bono page.