This article, originally published on November 11, 2021, has been revised.
As companies of all types and sizes continue to deal with the potential legal implications of the COVID-19 pandemic for their businesses, Jackson Walker provides insights and resources on the COVID-19 Legal Resources & Insights site.
---
By Sang Shin
On Thursday, December 2, the Biden administration tightened entry requirements for air travelers to the United States following the global spread of the Omicron variant. Effective December 6, all individuals re-entering the U.S. from international travel must show a negative COVID-19 test taken within one day of traveling back.
On Monday, November 8, the Centers for Disease Control and Prevention (CDC) updated its travel policy following President Biden's proclamation intended to promote safer global travel during the COVID-19 pandemic. While President Biden's proclamation impacted all individuals traveling to the U.S., the greatest impact is toward noncitizens, who are nonimmigrants, seeking to enter the nation by air travel and are not fully vaccinated against COVID-19. In general, nonimmigrant visa holders must provide proof of vaccination prior to entering the United States, with limited exceptions, which include children under the age of 18; individuals who are medically unable to receive the vaccine; and emergency travelers who do not have timely access to a vaccine.
Related Podcast: Updates on New Biden Administration Rules for Entry Into the United States »
To determine whether you can board a flight to the U.S., visit the CDC's Travel Assessment page. For additional information, visit the CDC's International Travel page.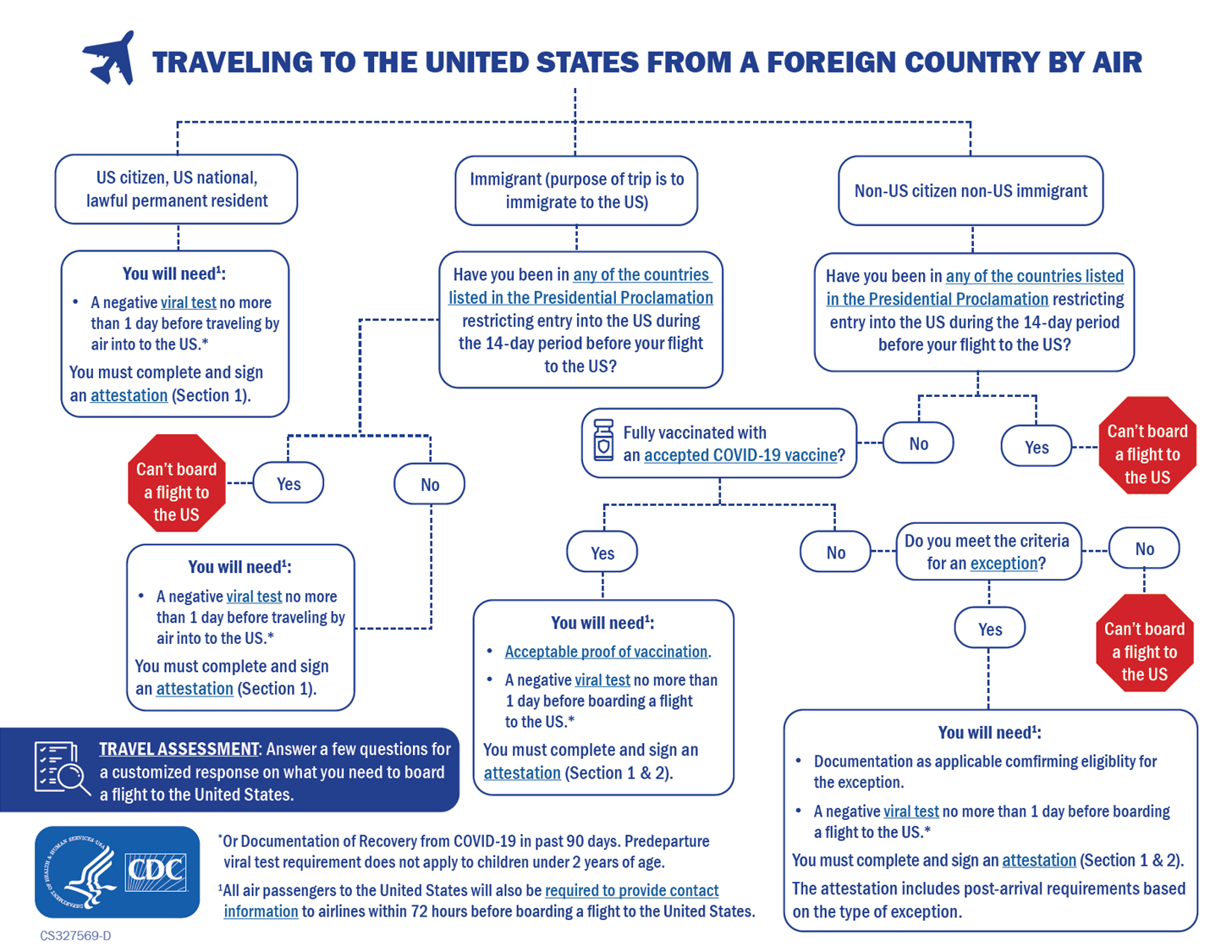 For questions related to restrictions on international travel as a result of the COVID-19 pandemic, please contact Sang Shin or any member of Jackson Walker's Immigration team. 
Related Resources:
Please note: This article and any resources presented on the JW Coronavirus Insights & Resources site are for informational purposes only, do not constitute legal or medical advice, and are not a substitute for legal advice from qualified counsel. The laws of other states and nations may be entirely different from what is described. Your use of these materials does not create an attorney-client relationship between you and Jackson Walker. The facts and results of each case will vary, and no particular result can be guaranteed.