As Austinites anticipate the arrival of Austin FC—the first major professional sports team to emerge in the nation's 11th largest city—Jackson Walker represented an investor syndicate led by Eddie Margain and his investment firm, Pixiu Investments. The participants in the investor syndicate include Mr. Margain, Matthew McConaughey, Marius Haas, Bryan Sheffield, David Kahn, and Toby Neugebauer. The group's investment in the Major League Soccer (MLS) expansion club was announced on August 23, 2019.
In addition to holding an ownership interest in Austin FC through the investor syndicate led by Eddie Margain and Pixiu Investments, Mr. Margain will be appointed as Austin FC's Alternate Governor to the MLS Board of Governors and Mr. McConaughey will serve as the Club's Minister of Culture.
In an MLS news announcement, Mr. Margain said:
"It's been so fun to bring together this group of friends to invest in an amazing organization that will impact so many of our fellow Austinites. Austin FC is going to bring the best of professional soccer to our city, and my hope is that we inspire more Austin kids to play and enjoy this beautiful sport."
Announced as an MLS expansion club in January 2019, Austin FC will be the 27th club to join the league. The organization will also operate Austin FC Academy, a fully funded developmental academy for elite youth soccer players in Central Texas. The academy will begin competition in fall 2019 with a U14 team. 
On Monday, September 9, 2019, Austin Mayor Steve Adler, MLS Commissioner Don Garber, Anthony Precourt (majority partner and CEO of Austin FC and Two Oak Ventures), and other members of the ownership group broke ground on the $242 million state-of-the-art soccer stadium and public park on McKalla Place in north Central Austin. The venue is scheduled to debut in spring 2021 when the Austin FC team takes the field for its first league game.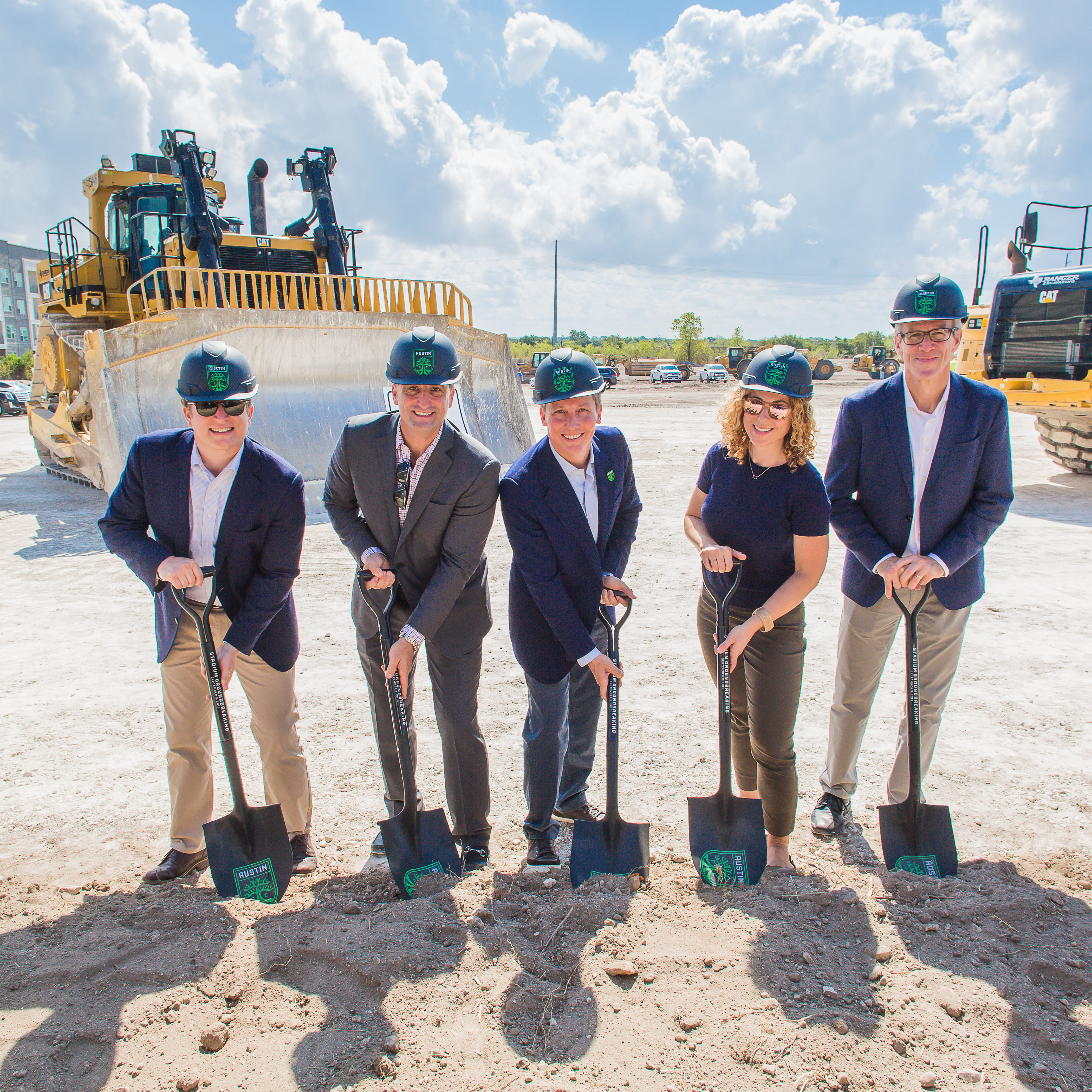 "Sports are a major part of Texas culture, and we are proud to have helped four dedicated Austinites invest in the city's first major league team," said Jackson Walker partner Brad Knippa, who co-led the team with fellow partner Mike Meskill.
Mike added, "We are proud to have been a part of a project that builds on the legacy of the city of Austin and helps bring the Austin community closer together."
On his experience working with the Firm, Mr. Margain noted, "At every stage, the team at Jackson Walker was knowledgeable, reliable, and efficient—three qualities that are invaluable in opportunities like this one."
"Brad Knippa and Mike Meskill led a solid group of lawyers who offered in-depth insights at every turn. Thanks to them, we were able to make this happen with the utmost confidence," said Mr. Haas, who serves as President and Chief Commercial Officer of Dell Technologies.
"Brad Knippa and Mike Meskill led a solid group of lawyers who offered in-depth insights at every turn."
As a law firm with deep roots in Texas, Jackson Walker has played a role in high-profile deals involving the formation and early stages of Texas professional sports teams—including the formation of the Texas Rangers in the mid-1970s and the incorporation of the Dallas Mavericks in 1980. To learn more about the Firm's experience handling sports-related transactions and litigation, visit the Sports sub-practice page.
Under the leadership of Bradley S. Knippa and Michael F. Meskill, the Jackson Walker team included Wilson Albright, Nathan T. Smithson, Steven D. Moore, and Michelle Rosenblatt.
The agreement has received a great deal of press coverage, including the following:
Meet JW
Since Jackson Walker's founding in 1887, our attorneys have represented some of the most influential companies and business leaders in the world. Today, we remain firmly rooted in Texas while serving clients around the globe. With more than 400 attorneys across seven offices, we are the fourth-largest law firm in the state and have been recognized by Law360 as a "Texas Powerhouse" and an "elite law firm" that regularly provides counsel to industry-leading clients on highly complex transactions ranging from millions to billions. To explore the Firm's experience with fund formation and investor representation, visit the Corporate & Securities practice page.