View our Jackson Walker Alumni page »
Staying Connected
While we miss having you as part of the Jackson Walker team, we look forward to staying connected through our biannual Alumni Newsletter and our Jackson Walker Attorney Alumni group on LinkedIn. In this newsletter, we spotlight former JW attorneys, review pro bono opportunities and success stories, share the latest news, insights, and events from around JW, and provide helpful resources like free CLE programs.
Share Your News
Have you received an award, participated in community organizations, or been hired or promoted? We want to hear about anything new and noteworthy happening to our alumni. To share your news, you can fill out this form.
|  ALUMNI SPOTLIGHT
From Searching for MC Hammer to Tackling Intergenerational Poverty
Randy Bowman, former Dallas associate (1989-1992), is the founder and CEO of AT LAST!—The Urban Boarding Experience ("AL!"). Recently, Randy shared what he has been up to in recent years, his experience at Jackson Walker, and what lies ahead for his career. View the Q&A »
|  KEY INSIGHTS
By Jennifer Freel | The Fifth Circuit held that the U.S. Department of Homeland Security did not violate an attorney's rights when it seized his cell phone at the border and held it for almost five months.
By Greta Cowart | This article covers updates to consider regarding retirement plans, health plan changes, and more.
By David Schlottman and Michael Drab | The Department of Labor issued a proposed regulation that would raise the minimum salary required to invoke the commonly used "white-collar" exemptions to overtime. The comment period closed on November 7, 2023. Follow Jackson Walker for potential updates on this topic.
By Jennifer Freel, Michael Murtha, and Mark Mariani | The U.S. Supreme Court is set to address issues concerning: the interplay between SEC administrative proceedings and the right to a jury trial; the amount of authority Congress can permissibly delegate to the SEC; who bears the burden of proof on the issue of retaliatory intent in adverse employment actions concerning whistleblowers; and the scope of due process for post-seizure probable cause hearings.
By Jeffrey Frost | Physicians, hospitals, and healthcare providers: have you updated your billing practices?
| | |
| --- | --- |
| | Jackson Walker Fast Takes Podcast |
|  FIRM HIGHLIGHTS
Jackson Walker Welcomes New Partners
The firm proudly welcomed the following partners since May 2023:
Mike Bernick
Houston
Litigation
View LinkedIn »
Jeff Grable
Fort Worth
Litigation
View LinkedIn »
Jim Nye
Houston
Litigation
View LinkedIn »
Dan Smith
Dallas
Intellectual Property
View LinkedIn »

Hugh Tanner
Houston
Litigation
View LinkedIn »
Client Results
Debuting Our New Space at 1900 Broadway in San Antonio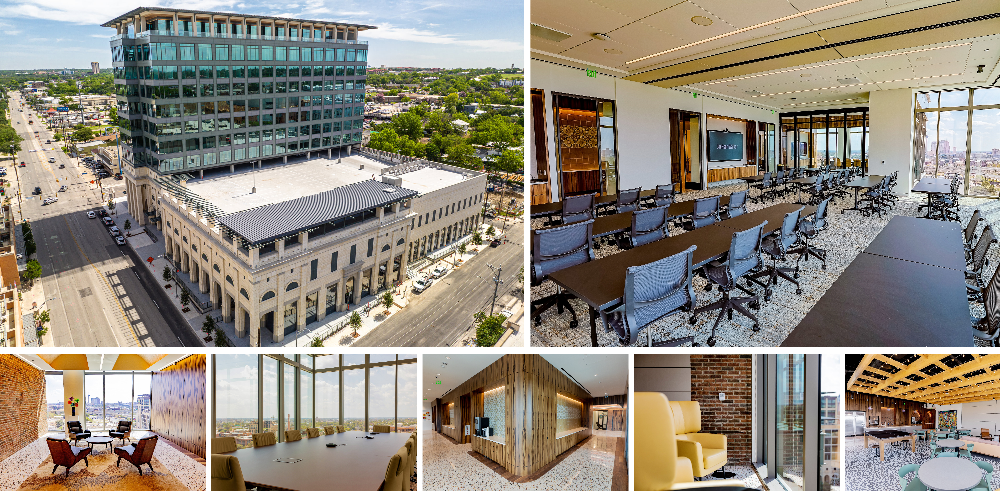 Our San Antonio offices are now located at The Jefferson Building at 1900 Broadway, located north of downtown San Antonio in the Pearl District. Read more »
Jackson Walker Earns 159 Best Law Firms® Rankings
In the 2024 edition of Best Law Firms, Jackson Walker observed notable improvements in the national rankings, including the rise of Appellate Practice to Tier 1, Banking and Finance Law and Litigation – Labor and Employment to Tier 2, and the addition of Energy Law and Environmental Law in Tier 3. The firm also saw the advancement of 29 practice areas in the metro rankings. Read more »
Other Recent News
|  FIRM RESOURCES
Our JW Recruiting team has posted several openings across the firm. You can visit our Lateral Attorneys page for a look at open positions. Also, please feel free to share opportunities with your networks.
Diversity & Inclusion
Visit our Diversity & Inclusion website. For our quarterly news, see our Diversity & Inclusion Newsletter, Perspectives.
The USA Business Digest is a monthly newsletter by Manny Schoenhuber covers legal insights for European companies and investors in the United States.
On each episode of our Fast Takes podcasts, JW attorneys discuss quick, actionable takeaways to help you and your business navigate today's complex, interconnected landscape.
FRB discusses emerging topics that are quickly affecting everyone, like AI, automation and advanced robotics, cryptocurrency and blockchain, the metaverse, and the continually-evolving tech startup scene.
These materials are made available by Jackson Walker for informational purposes only, do not constitute legal advice, and are not a substitute for legal advice from qualified counsel. The laws of other states and nations may be entirely different from what is described. Your use of these materials does not create an attorney-client relationship between you and Jackson Walker. The facts and results of each case will vary, and no particular result can be guaranteed.
© 2023 Jackson Walker